Rod and Graham talk about our Cooler Kits
Good question. Put simply, overheating is the number one cause of automatic transmission failure! While only a few vehicle manufacturers have done a good job of building a good transmission cooling system, there are far too many that have missed the mark.
If you are deciding on whether your vehicle needs an external transmission cooler, consider these points:
There is no such thing as too much transmission cooling (Except if you live within the Arctic Circle).
Why and when was it decided that it would be a good idea to remove axillary transmission oil coolers in some models?
I mean who came up with the stupid idea of trying to cool down hot transmissions by using the radiators hot water only?????
There can be no doubt that all vehicles that tow "or" are equipped with off road tyres, bull bars and lift kits etc all require auxillary oil coolers.
Here at Wholesale Automatics we have solved these problems with an all Australian Made easy to fit complete transmission oil cooler kit
Transmission oil coolers need to mounted securely to avoid vibration and cracking. DON'T get caught out using flimsy mounting brackets. Our heavy duty Australian made One piece mounting systems solves this problem.
Our mounting bracket is E-coated in black to give you full protection from the elements, this coating is 60% more resistant to corrosion than galvanised steel!
Each kit comes with everything you need to install including Extra Large Oil Cooler, E-coated Mounting bracket, Quality Cooler Lines with Protective Shielding, Mounting Hardware and Cooler Unions if required.
If you're handy with the tools then this kit is for you as they come complete with mount and oil cooler pre-attached.
We also have over 40 dealers throughout Australia capable of doing the fitting for you.
Some of the Cooler kits we have available
Toyota Prado 150 Series 5 & 6 Speed Transmission Cooler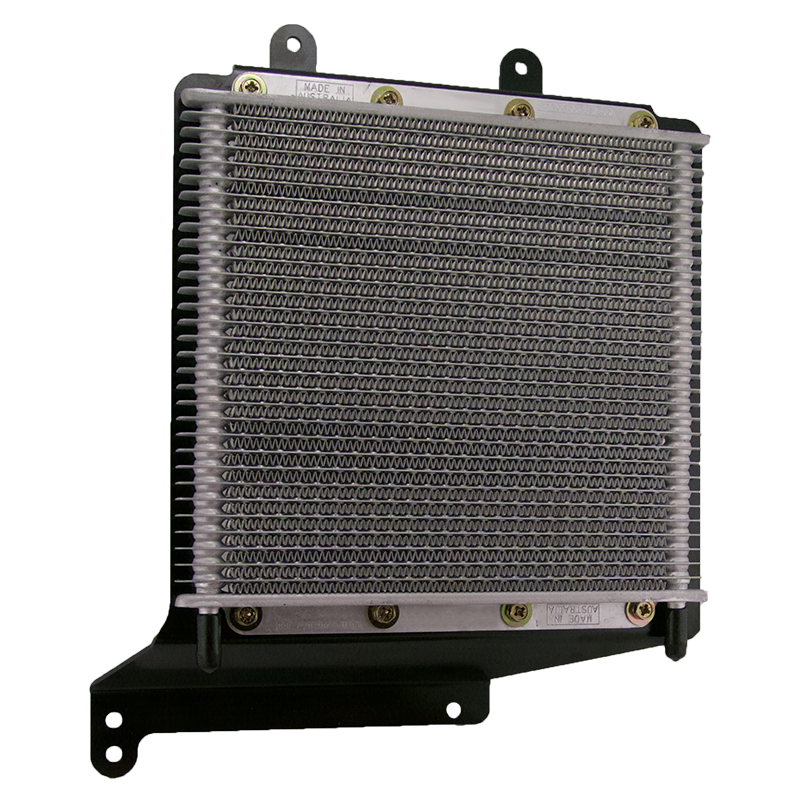 We always recommend a crossflow style cooler as these generally give you the best cooling capacity for the size footprint of the cooler. As for the mounting brackets, we are slowly building our range of vehicle specific cooler brackets, however for the rest of the vehicles you will need to channel your MacGyver skills on one of our universal bracket kits. Alternatively you can drop your vehicle into Wholesale Automatics (or one of our 
Fitting Agents
) and let the professionals sort it out for you.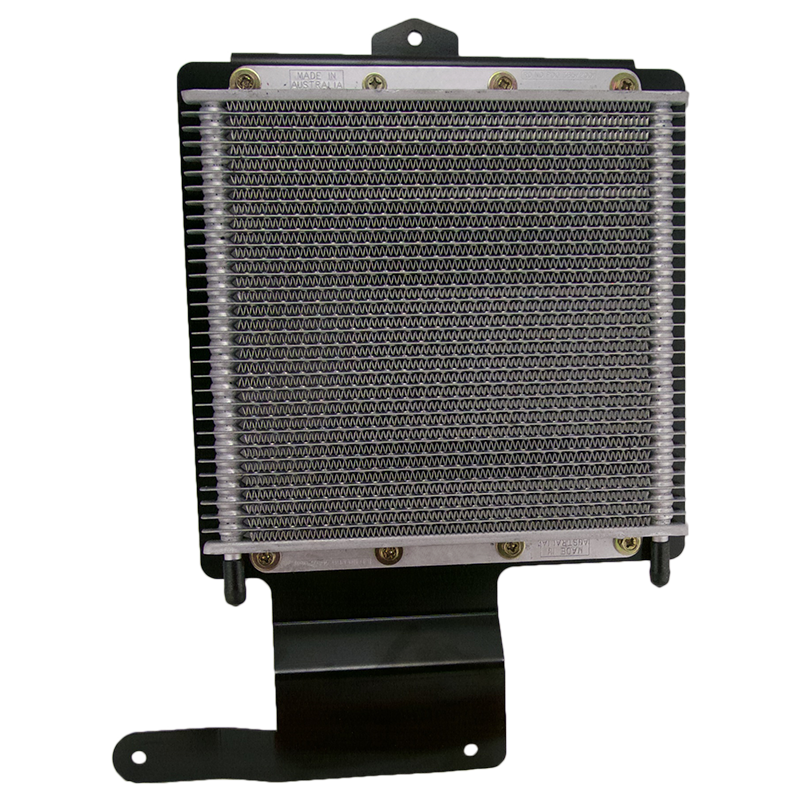 Toyota Hilux 4 & 5 Speed Transmission Cooler
We stock many different size coolers as there is a huge range of vehicles and applications from the massive Toyota cooler used in many of our manual to automatic conversions down to a small unit perfect for a mini. In some cases we may need to use multiples of coolers to achieve the required cooling capacity. Either way, we will have a solution that meets your needs.
Ford Ranger PX & Mazda BT50 6 Speed Transmission Cooler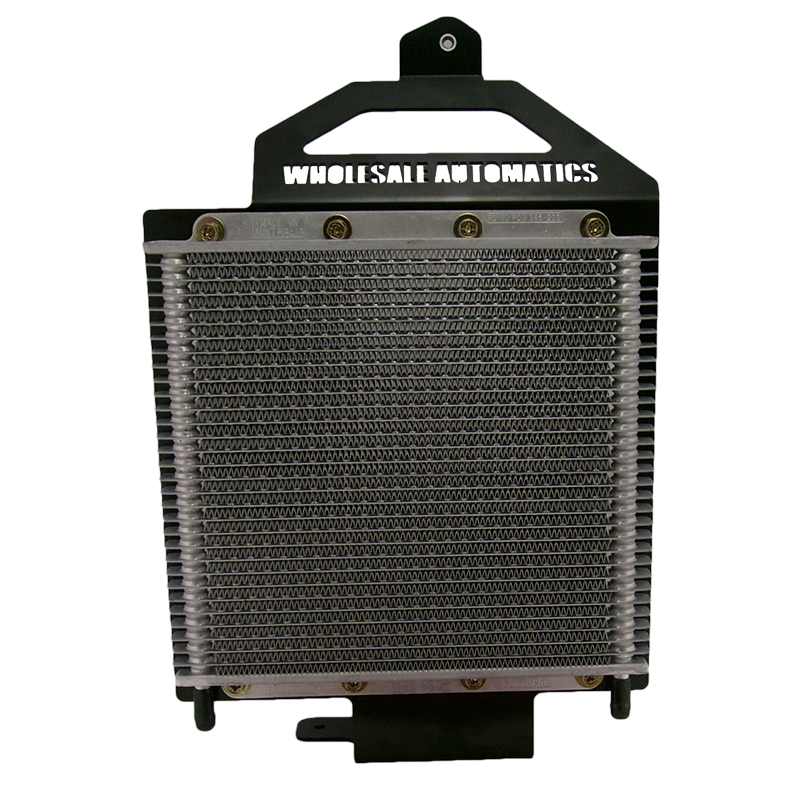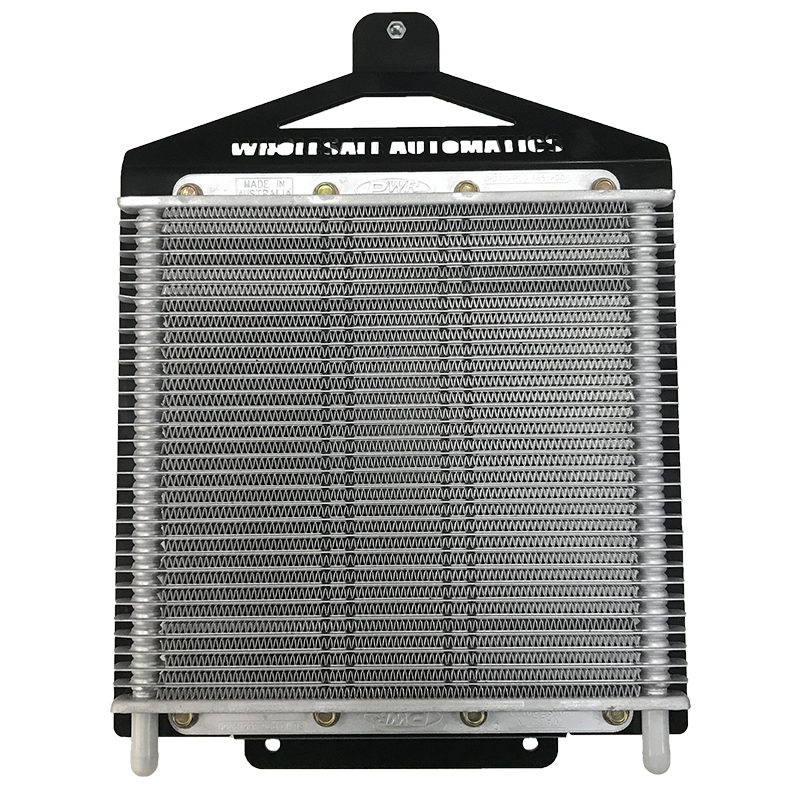 Ford Everest 6 Speed Transmission Cooler
Some of the parts that come with the Ford Ranger/Mazda BT50 & Ford Everest Kits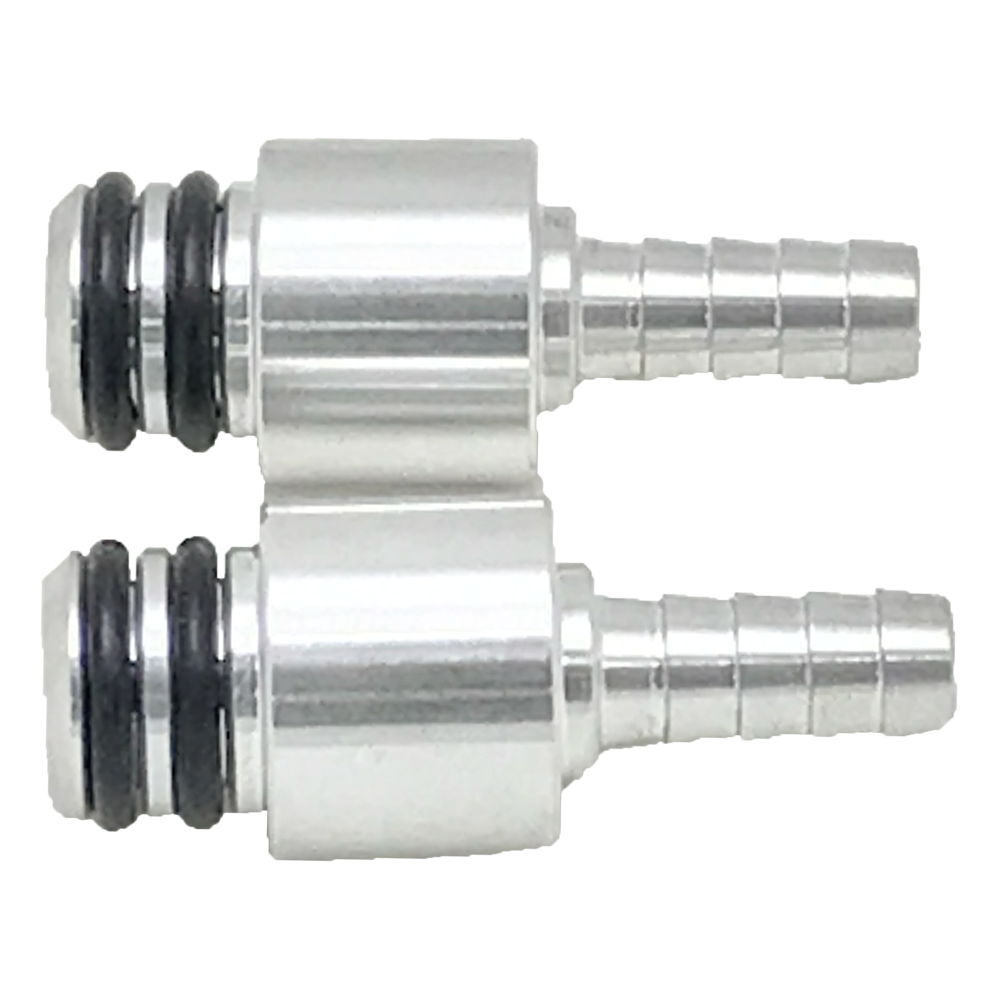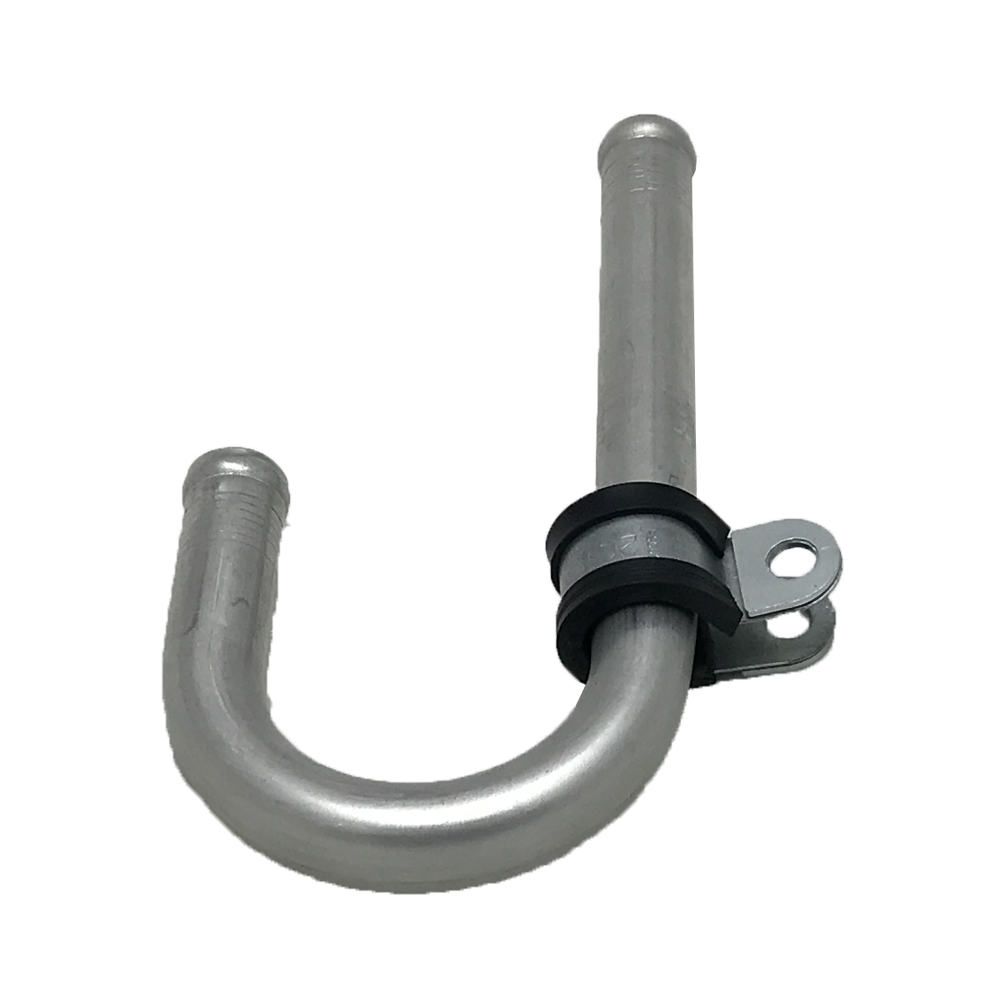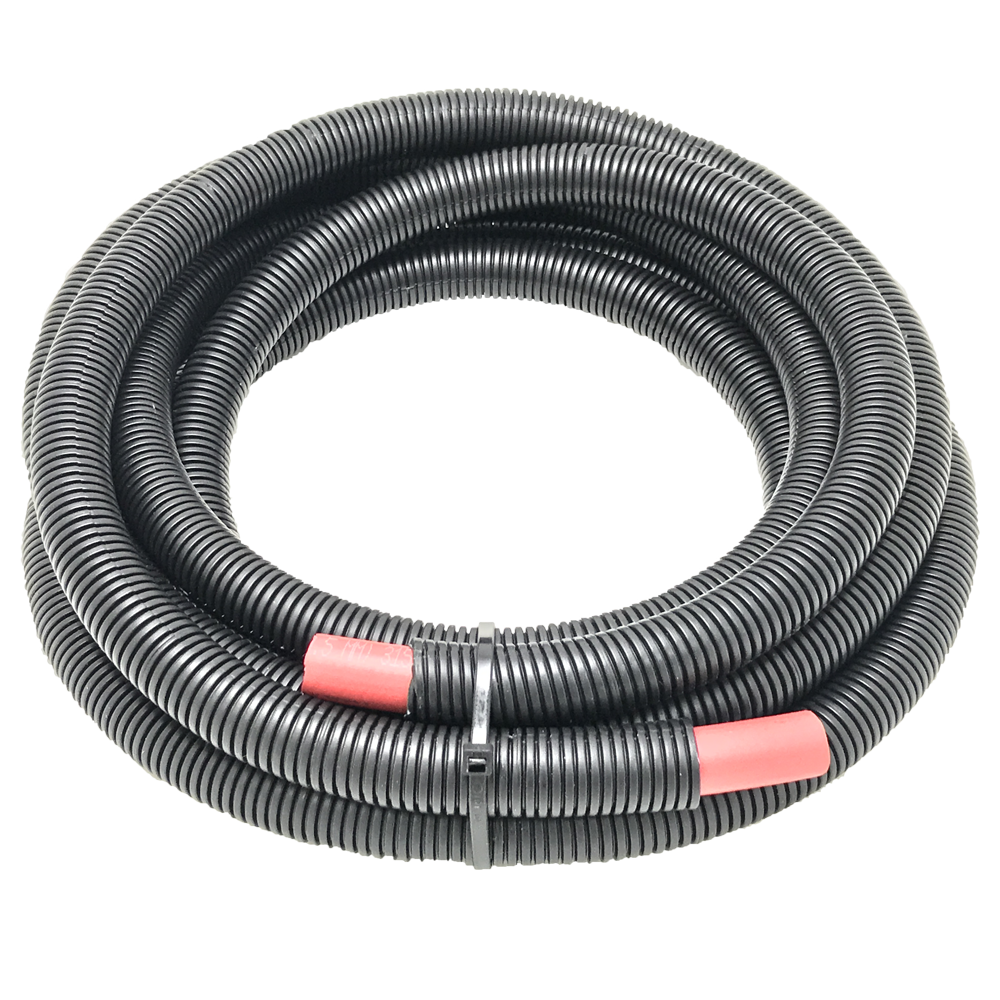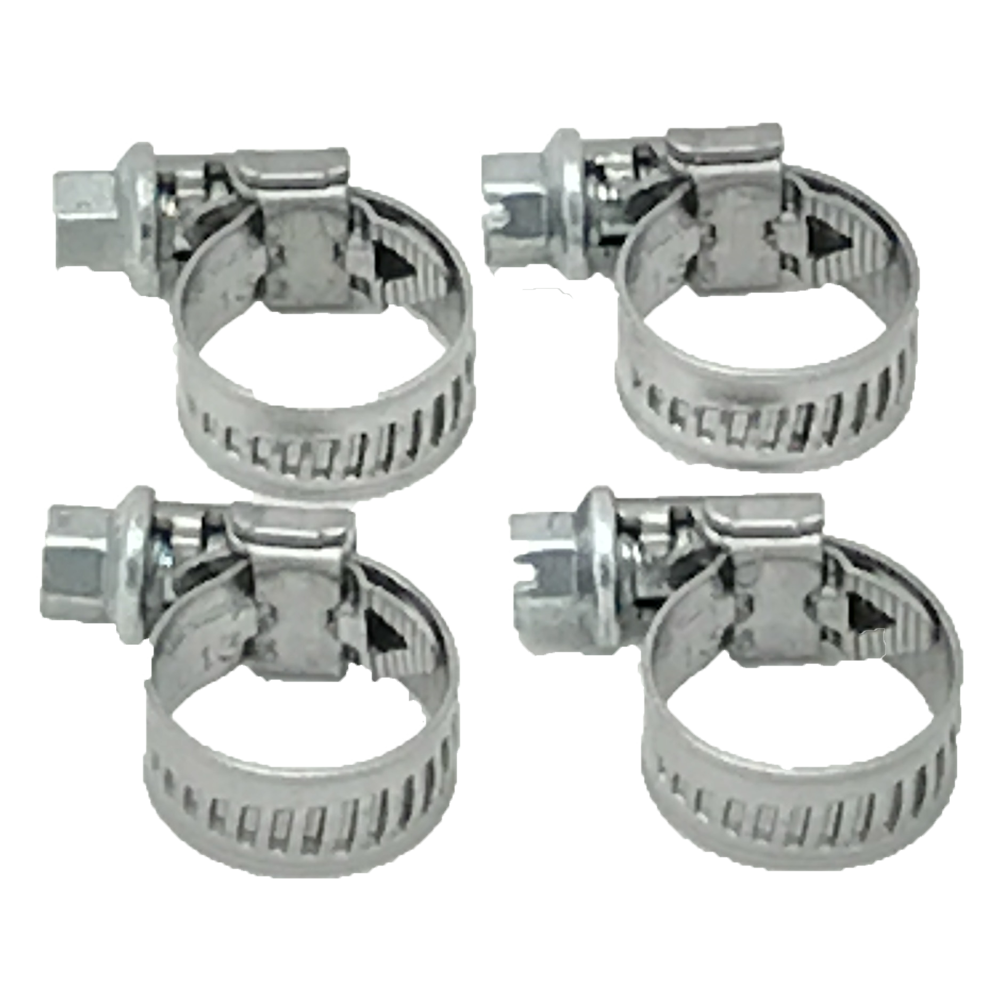 Vehicle specific External Transmission Cooler Kits that are currently in development: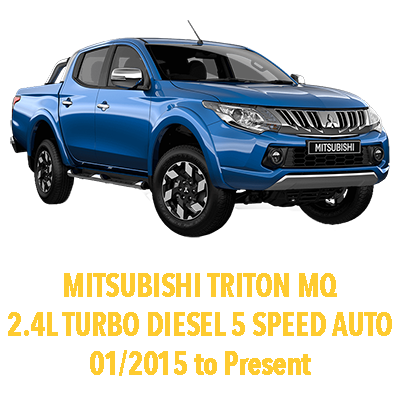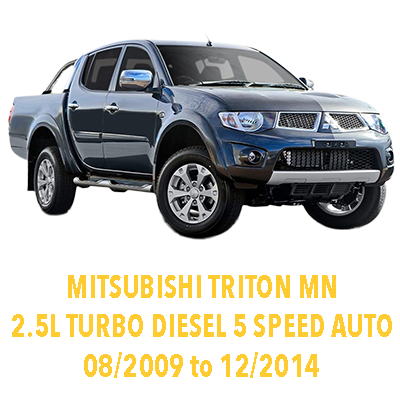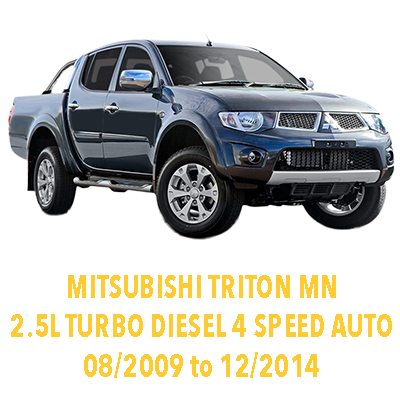 Vehicles that will benefit from extra cooling capacity:
Toyota Prado
Prado 150 Series 1KD-FTV 3.0L Turbo Diesel 5 Speed
Prado 150 Series 1GR-FE 4.0L V6 Petrol 5 Speed
Prado 120 Series 1KD-FTV 3.0L Turbo Diesel 5 Speed
Prado 120 Series 1GR-FE 4.0L V6 Petrol 5 Speed
Prado 120 Series 1GR-FE 4.0L V6 Petrol 4 Speed
Prado 120 Series 1KZ-TE 3.0L Turbo Diesel 4 Speed
Prado 120 Series 5VZ-FE 3.4L V6 Petrol 4 Speed
Prado 90 Series 1KZ-TE 3.0L Turbo Diesel 4 Speed
Prado 90 Series 5VZ-FE 3.4L V6 Petrol 4 Speed
Prado 90 Series 3RZ-FE 2.7L Petrol 4 Speed
Toyota Hilux
Hilux 1GD-FTV 2.8L Turbo Diesel 6 Speed
Hilux 1GR-FE 4.0L V6 Petrol 6 Speed
Hilux 1KD-FTV 3.0L Turbo Diesel 5 Speed
Hilux 1GR-FE 4.0L V6 Petrol 5 Speed
Hilux 1KD-FTV 3.0L Turbo Diesel 4 Speed
Toyota FJ Cruiser
FJ Cruiser 1GR-FE 4.0L V6 Petrol 5 Speed
Land Rover Discovery
Discovery Series II Rover 3.9L V8 Petrol 4 Speed
Discovery Series II TD5 – 2.5L Turbo Diesel 4 Speed
Ford Ranger
Ranger PX2 P5AT 3.2L Turbo Diesel 6 Speed
Ranger PX1 P5AT 3.2L Turbo Diesel 6 Speed
Ranger PK WEAT 3.0L Turbo Diesel 5 Speed
Ranger PK WLAT 2.5L Turbo Diesel 5 Speed
Ranger PJ WEAT 3.0L Turbo Diesel 5 Speed
Mazda BT50
BT50 B32P 3.2L Turbo Diesel 6 Speed
BT50 B3000 3.0L Turbo Diesel 5 Speed
Nissan Patrol
Patrol GU ZD30 3.0L Turbo Diesel 4 Speed
Patrol GU TB45 4.5L EFI Petrol 4 Speed
Patrol GU TB48 4.8L V8 Petrol 5 Speed
Patrol GQ TD42 4.2L Diesel 4 Speed
Patrol GQ TB42 4.2L Petrol 4 Speed
Nissan Navara
Navara D40 V9X 3.0L V6 Turbo Diesel 7 Speed
Navara D40 YD25 2.5L Turbo Diesel 5 Speed
Navara D40 VQ40 4.0L V6 Petrol 5 Speed
Navara D22 KA24 2.4L Petrol 4 Speed
Navara D22 VG30 3.0L V6 Petrol 4 Speed
Nissan Pathfinder
Pathfinder R51 V9x 3.0L V6 Turbo Diesel 7 Speed
Pathfinder R51 YD25 2.5L Turbo Diesel 5 Speed
Pathfinder R51 VQ40 4.0L V6 Petrol 5 Speed
Pathfinder WX VG33 3.3L V6 Petrol 4 Speed
Pathfinder WX VG30 3.0L Petrol 4 Speed
Mitsubishi Pajero
Pajero NX 4M41 3.2L Turbo Diesel 5 Speed
Pajero NW 4M41 3.2L Turbo Diesel 5 Speed
Pajero NW 6G75 3.8L V6 Petrol 5 Speed
Pajero NT 4M41 3.2L Turbo Diesel 5 Speed
Pajero NT 6G75 3.8L V6 Petrol 5 Speed
Pajero NS 4M41 3.2L Turbo Diesel 5 Speed
Pajero NS 6G75 3.8L V6 Petrol 5 Speed
Pajero NP 4M41 3.2L Turbo Diesel 5 Speed
Pajero NP 6G75 3.8L V6 Petrol 5 Speed
Pajero NP 6G74 3.5L V6 Petrol 5 Speed
Pajero NM 4M41 3.2L Turbo Diesel 5 Speed
Pajero NM 6G74 3.5L V6 Petrol 5 Speed
Mitsubishi Triton
Triton MQ 4N15 2.4L Turbo Diesel 5 Speed
Triton MN 4D56 2.5L Turbo Diesel 5 Speed
Triton MN 4D56 2.5L Turbo Diesel 4 Speed
Triton ML 4M41 3.2L Turbo Diesel 4 Speed
Triton ML 4D56 2.5L Turbo Diesel 4 Speed
Triton ML 6G74 3.5L V6 Petrol 4 Speed
Mitsubishi Challenger
Challenger PC 4D56 2.5L Turbo Diesel 5 Speed
Challenger PB 4D56 2.5L Turbo Diesel 5 Speed
To Purchase our products, you must 'Select Your Vehicle'