Automatics According to Ash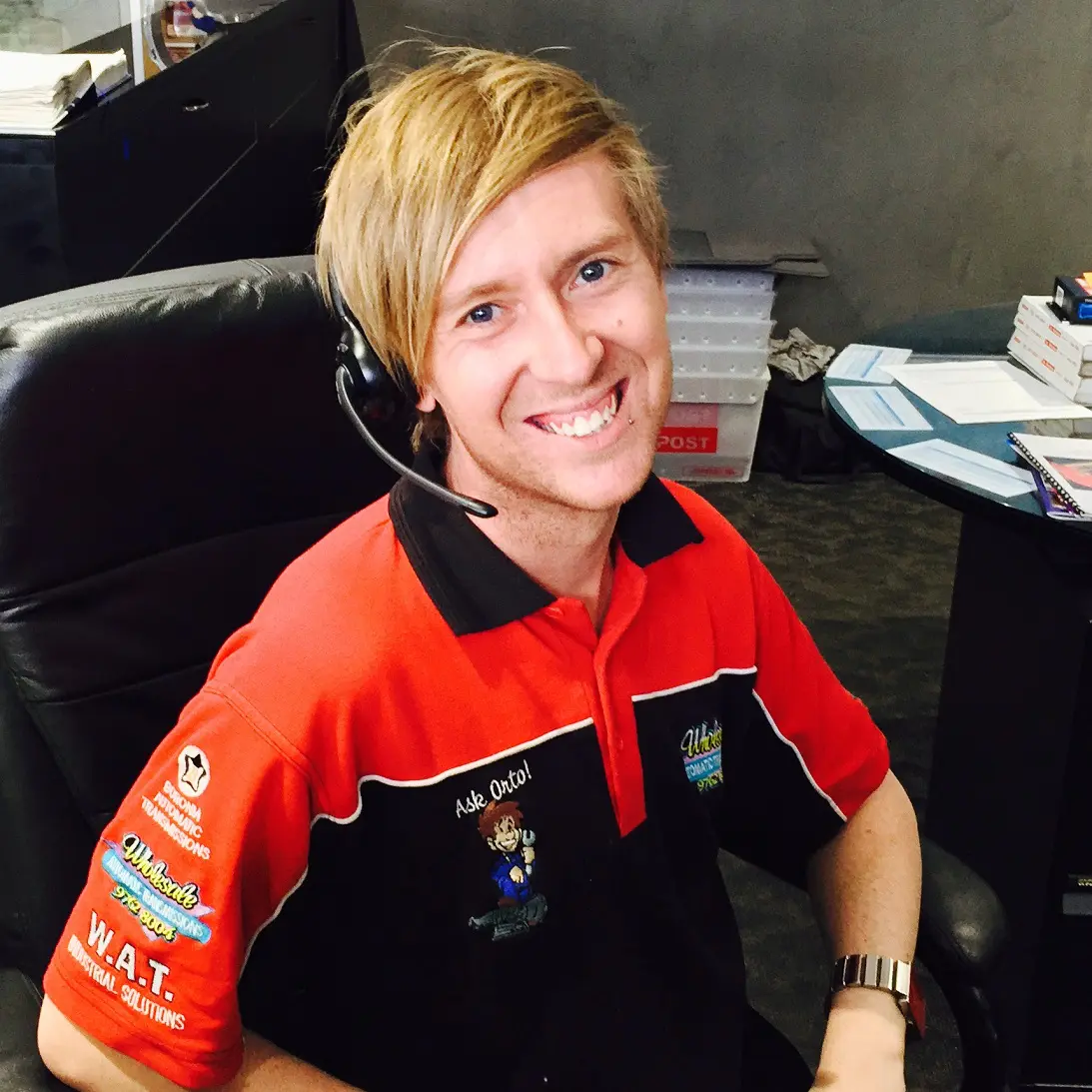 About the Author
Ashley "Ash" has been a part of the company for 5 years. During this time he has become an integral part of the company handling all face to face customers and answering our customers calls. Ash is our primary customer support staff and is also excellent at sorting through various administrative hurdles. He is currently studying Interior Design.
Automatics According to Ash
An interior design student with a background in corporate customer service, working for the family business and thrown into the world of automatic transmissions, hard core touring, towing and 4wding nuts! The 4WD world is definitely "unique" to say the least.
Most of my days were spent looking at customers blankly and nodding whilst they rattled off all the symptoms they were experiencing with transmission was. All the time in the back of my head hoping one of the technicians was hearing the same thing and come to my rescue. The words "thingy" and "doo dad" became quite common words the technicians would hear from me while I tried to explain what a customer's transmission was doing. This followed by me imitating sound effects of the transmission the customer had demonstrated to me.
"Umm it goes "VROOOM" and then there's a noise like "EEEEEEEHHHHHH" ….. The technician responding with the same blank face I mentioned above.
As time went by, that blank face showed less often and slowly my knowledge of the automatic transmission world had become more vast. The thing about being thrown in the deep end is you are forced to learn, and learn quick! Every person who works here has their strong points and their weak points but combined we all work as a "weird" but efficient team! If there is a problem we need to address, we will all yell at each other until we come to a resolution then continue on like nothing happened. Then with a smile, tell the customer "it will be ready in a moment".
Over the years I have made some great bonds with customers spanning the whole of Australia. Whether they be regular customers that have their transmission serviced like clockwork or the customers I've spoken to over a dozen times over the phone before they travel interstate to get work done by us, it's the connection with the customer that is the part I enjoy most. Any job I have had, the customer interaction is the part I live for. One customer in particular has been coming to Wholesale Automatics since we opened and will always come in to have his Camry serviced before he heads off with his wife for a little trip to Broken Hill. When he pulls in the driveway I already know to go out and meet him and drive him back to his house. When the car is ready I then drive back to his house and pick him up. I remember exactly how to get to his house and every time I go there I pop my head in the door to say hi to his wife who will always give me a biscuit or some baked goods she has made.
I have to laugh to myself, we always put a service sticker on the windscreen of his car letting him know how long until his next service. This time frame is 1 year or 20,000 kms. Every time he comes in its always in the space of a few months and the car has only done roughly a few thousand (if that!) but he always says "better safe than sorry!"
All customers are my favourite! But there are some that leave a lasting impression!
Other Posts from This Issue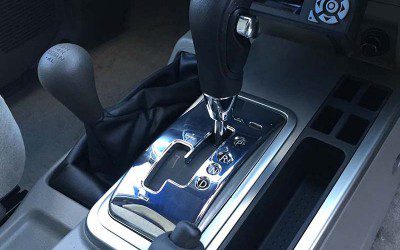 Our most recent R&D project is the introduction of a Nissan 5 speed automatic conversion to suit all GQ and GU engine configurations. For many years we have successfully offered the Nissan 4 speed RE4RO3A transmission as an option and…
read more
Need your Transmission Serviced? Contact Ash to arrange it now.