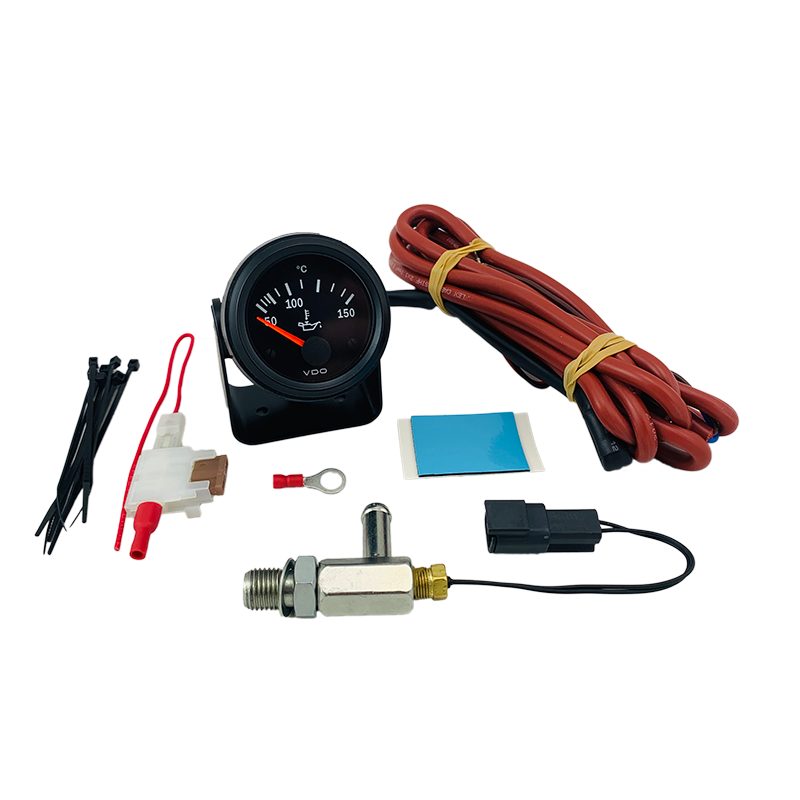 Analogue Transmission Temperature Guage
Automatic Transmission Temperature Gauges
A powerful solution for monitoring your transmission temperature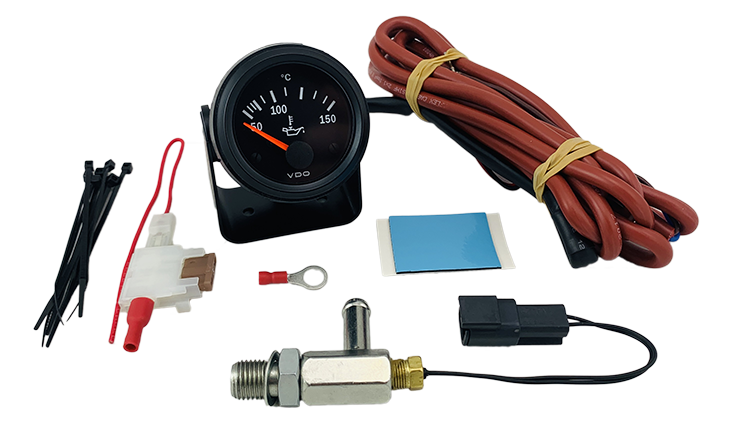 The most common cause of transmission failure is heat. Excess heat can build up due to many different reasons. These reasons can include:
Slipping clutches in a well-worn transmission
Low fluid level in the transmission
Lack of cooling capacity
Driving style
Excessive power increases
Towing heavy loads up ranges
While all of these reasons can be addressed, some of them are easier said than done. But without having some sort of transmission temp gauge or monitoring system, how do you know if you are making your situation better or worse? Is your transmission actually overheating? Is the problem coming from somewhere else?
This is why we highly recommend that ALL vehicles fit one of our Transmission Temperature Gauges to give you real time feedback on your driving style's strain on the automatic transmission. Most importantly, with a transmission temperature monitor you will be able to understand what is 'Normal' for your transmission during your normal day to day driving. When you put extra strain on your transmission with an automatic transmission temperature gauge kit fitted, you will be able to see how your transmission is handling that extra strain and how long it takes to return to 'Normal' afterwards.
If nothing works and you reach 130° C (265° F) you need to start looking for a place to pull over…
Why Monitor Your Automatic Transmission Temperature?
If the transmission's temperature doesn't return to 'Normal' or continues to climb during the extra strain, you have the ability to adjust your driving style to give the transmission a chance at recovering. If nothing works and you reach 130° C (265° F), you need to start looking for a place to pull over, put the vehicle in Park, leave the engine running and allow the transmission to circulate the fluid and cool itself down. Without having an automatic transmission temperature gauge kit, most users will continue to drive without changing their driving style until the automatic transmission overheats completely and potentially stops altogether.
Having one of our temperature gauge kits will give you the confidence to handle all situations, and more importantly, give you the greatest chance of preventing that dreaded call to roadside assistance.
If you do find your transmission builds excessive heat or retains heat when towing or going offroad then check out our transmission coolers. They are one way to instantly increase your vehicles capacity to cool transmission oil.
What Makes a Good Trans Temp Gauge?
Fitting a Transmission Temp Gauge can be easy if you have the right information. Knowing where to put the temperature sensor so that it picks up on the hottest temperature point is the most important factor in having reliable feedback.
Most automotive transmissions have two cooler lines that allow the fluid to flow through the oil coolers. One will be a 'Hot' line, with the other being the 'Cold' line. The 'Hot' line has oil flowing from the transmission at its hottest point, and this is what we want. Using the 'Cold' line is going to give you false readings, as this is oil that has been cooled already.
This is quite frankly pointless as you are getting a delayed temperature…
We have seen the occasional trans temp gauge with the sensor drilled and fitted to the automatic transmission pan. This is quite frankly pointless, as you are getting a delayed temperature due to the cooled oil mixing with previously cooled oil. This can result in a delay of many minutes, which is potentially disastrous for your transmission as you may continue to push the transmission when it has already reached its critical temperature.
All of our Transmission Temperature Gauge Kits come with replacement cooler union fittings for the 'Hot' line, with the temperature sensor already fitted. We also use high temperature silicone insulated wire for the sensor connection, as it is quite often run through the engine bay and close to the exhaust system.
Get Yours Today!
Simply select your vehicle below to see suitable transmission temperature gauges for your vehicle.  

View Temperature Gauges suitable for your specific vehicle: