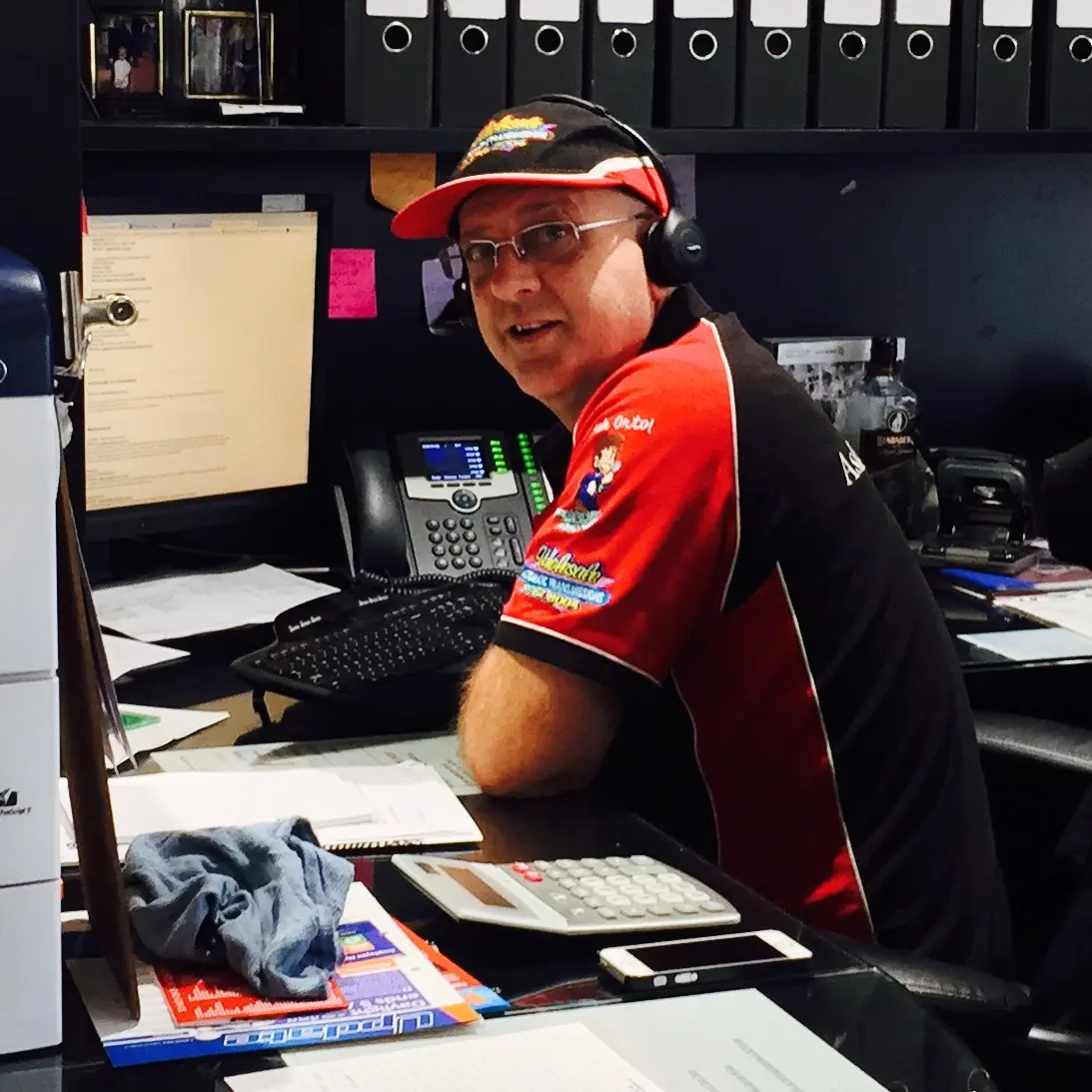 About the Author
Stuart "StuDog" is one of the Directors of Wholesale Automatics. He has worked in the automatic transmission industry for over 30 years. With a flare for slipping into the test drivers seat, he handles the diagnostics for many of our customers that are experiencing problems. He is also instrumental in the mechanical side of the various conversions projects that we complete.
As nice as many holiday destinations can be there's always something unique about a road trip. My family and I have never been the type to go back to the same place twice despite how good or bad the experience may be, certainly we have revisited the same areas before, but never camp in the same spot.
I'm going to revisit a trip my wife and I did a few years ago that involved circumnavigation of Victoria of such and something we pretty much made up as we went.
Initially we just headed North with no fixed destination apart from intending to camp somewhere on the Murray River. Somewhere up between Echuca and Swan Hill we found plenty of secluded and shaded Riverside spots thanks to the trusty Wiki Camps App. We spent the next few days exploring the River country and headed west towards Mildura camping on the Murray as we went.
Reaching Mildura, we headed North to Chowilla Reserve. This is a remote area that embraces the VIC, SA, NSW border. There are some camp areas and ruins but little in the way of facilities, a fascinating area that you would probably only visit once. It was on the map, we hadn't been there, so decided to check it out because we had time; always make the time. The Murray River certainly takes on a whole new personality in this remote part of the country, the river beaches give way to huge cliff faces that the river has carved over the centuries and the many river towns are fascinating and full of history with ferry crossings scattered amongst all the townships.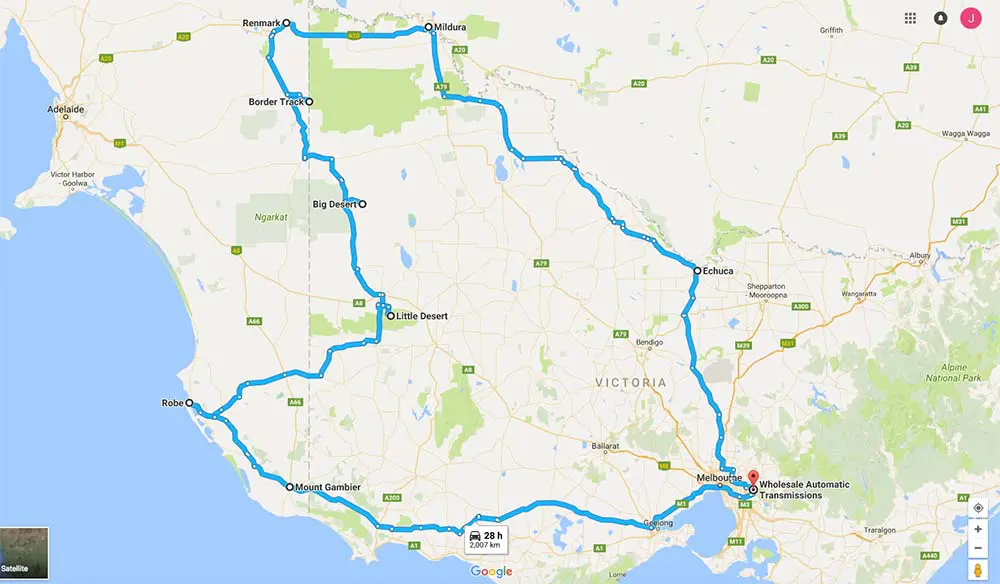 Heading back to the VIC border I decided to air down a bit due to corrugations, it was at this point I noticed a small crack in the chassis on the right hand side only, not really ideal a few days into a trip. I marked it and continued onwards, my wife did enquire to the language at the time and I assured her that all was OK and I had only lost the valve cap when airing down. Finding an excuse to stop every 10 minutes I'd check it and yes the crack was growing, however we did make it to Renmark OK and luckily found someone to do a small repair for us. Dual Cab Chassis failure is common when overloaded and this ute had done some serious off road work previously and is permanently right on its GVM limit. It doesn't have air bags and has never towed anything but I had just increased the rear spring rate at the back just prior to the trip and I guess that put too much stress into the chassis, maybe best to just let it bounce a bit in hindsight.
I've since had it repaired properly and has been no issue since.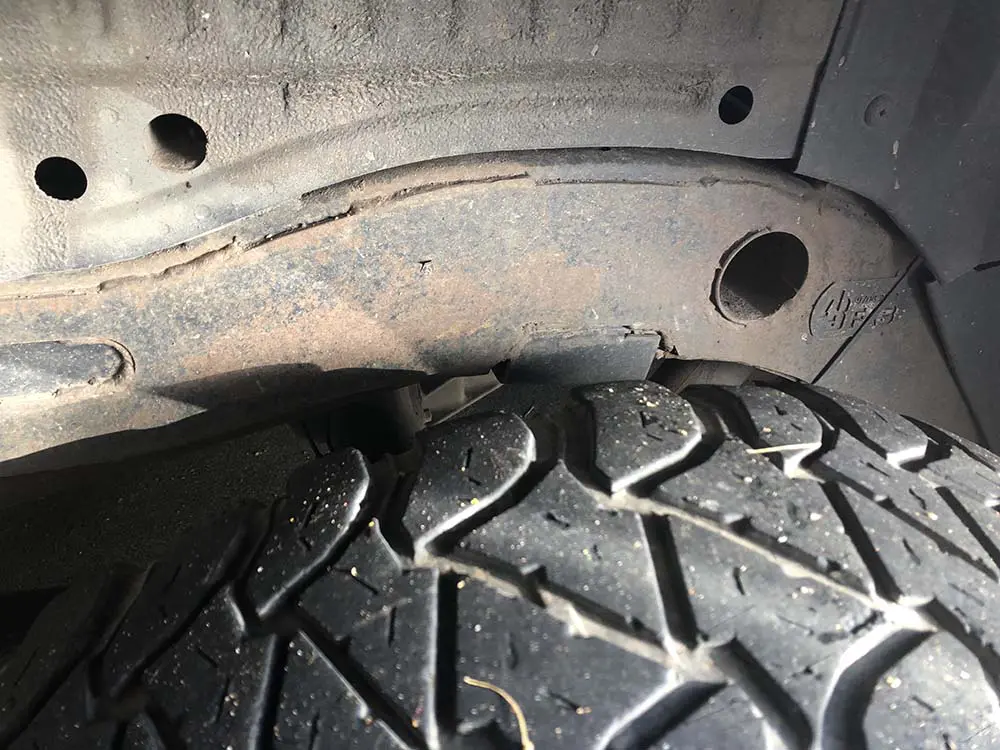 My wife and I don't get away enough as a couple so I wasn't about to go home, so we continued on and monitored the situation carefully and regularly. Next we headed to the VIC border and down the track on the fence line next to the Murray Sunset National Park. This track runs parallel to the main road in the National Park and is pretty slow going.
Somewhere along this track we were driving with a mob of, I'd reckon, close to 50 kangaroos and not paying enough attention I managed to get the car 4 wheels airborne over a washout. This proved a good test for the chassis repair and passed with flying colours so consequently the constant checking on the repair subsided and we moved onto the main National Park road.
We continued south through Big Desert and Little Desert checking out some of the sights on the way and had a look at the camp sites on offer that appeared well maintained and organised.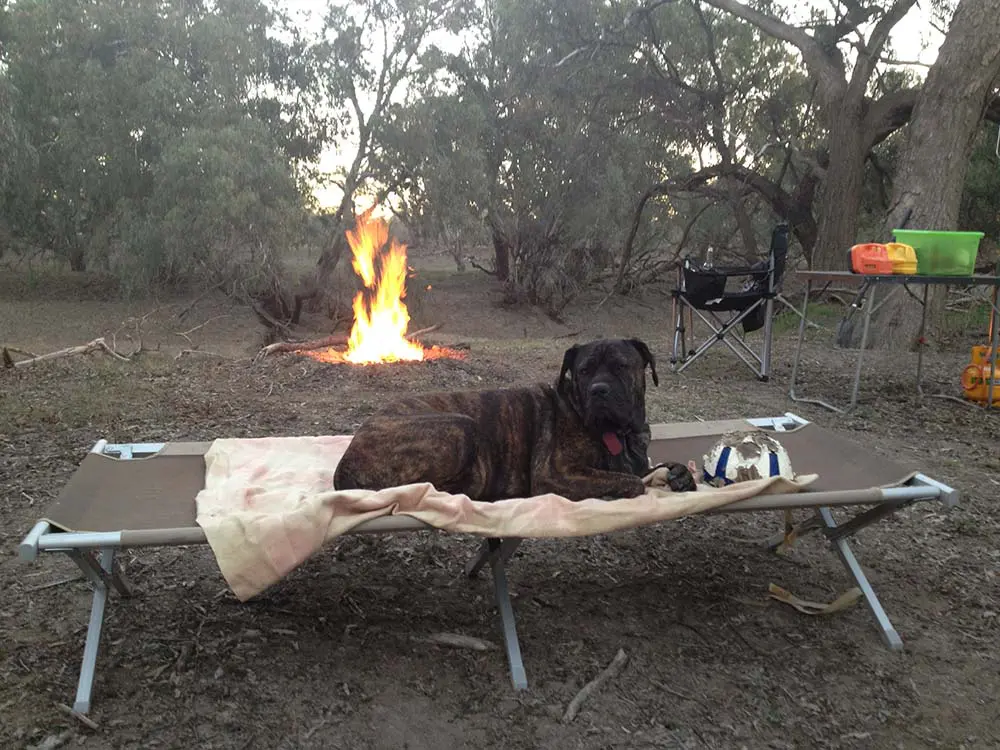 Little Desert and Big Desert are very different but the reality is it's only a day's drive from Melbourne or Adelaide and you can get a real desert experience without travelling all the way to the Simpson. This area is genuinely remote and offers an abundance of sand driving challenges along with plenty of camping, wildlife and touring options. Also worth noting is the numerous inland lakes in Western Victoria, most of which offer some sort of camping opportunity.
Leaving the desert country, we headed further west to Robe over the border into SA. Robe is a very pretty little beachside town that offers plenty of 4wding on the beach, something that can't be done in Victoria these days. It is important to check with the authorities about what's safe, tide times and beach conditions. Be aware some of the conditions can be very dangerous for the unprepared.
We spent a few days exploring the area heading south through Beachport and Southend, both these towns are seasonal holiday spots with very little in the way of shops or facilities and are really sleepy little fishing villages and I think the locals hope things stay that way. Next stop was Mount Gambier and its Big Blue Lake and over the border then back home to Melbourne.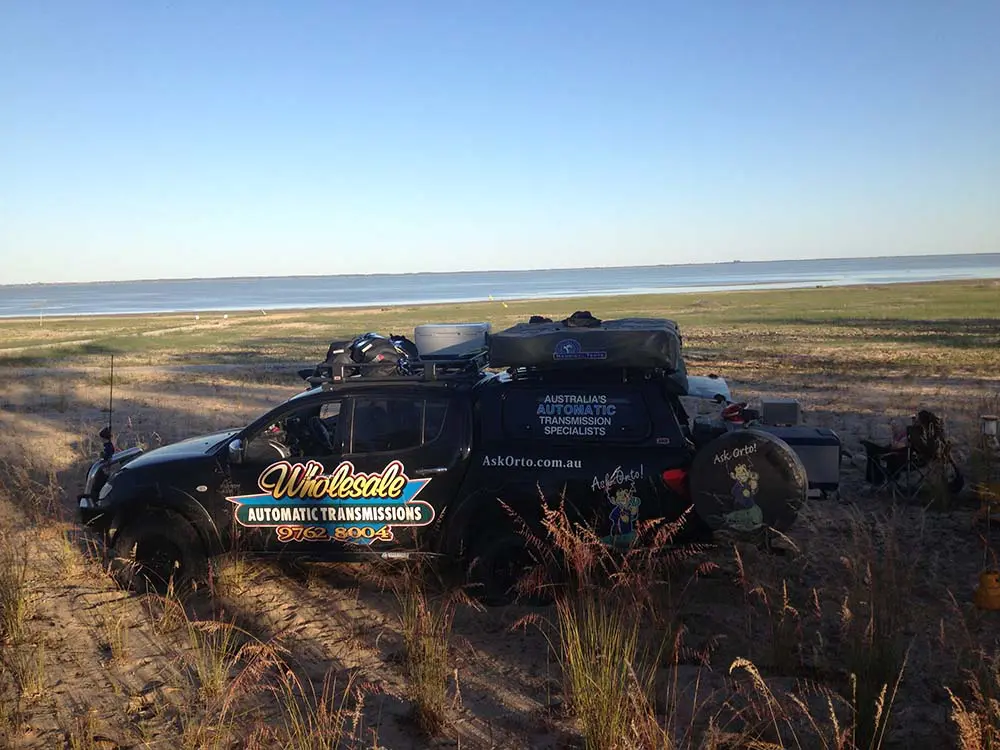 I guess the main point of this story is to share the idea that making use of about 6-8 days from one weekend to the next you can experience the beauty of the Murray River and the Western Riverina country, outback Victoria, its inland Lakes and remote Desert country as well as the beauty and simplicity of a few southern beaches and coastal towns. Something you'd be hard pushed to achieve in such a short space of time anywhere else.
If you're now considering such a trip then I've achieved what I set out to achieve when I started writing, if you've already done it then I hope you encourage others to do the same.
Remember, a destination is only an excuse for a journey.
StuDog
Other Posts from This Issue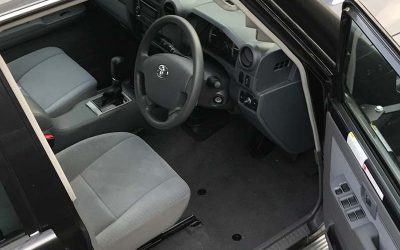 Well the 2017 LandCruiser 70 Series has had yet another facelift along with some added features, but yet still no automatic option from the factory.
read more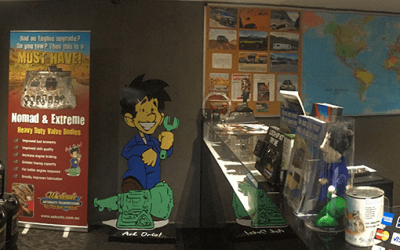 I had an idea, and that idea has finally come to fruition. Put the 5 Speed auto from the 100 Series into my 80 Series LandCruiser. But not just that, make it Tip-Tronic also. So out came the old H151 5 Speed Manual…
read more