Nomad Torque Converter Lock-Up Control System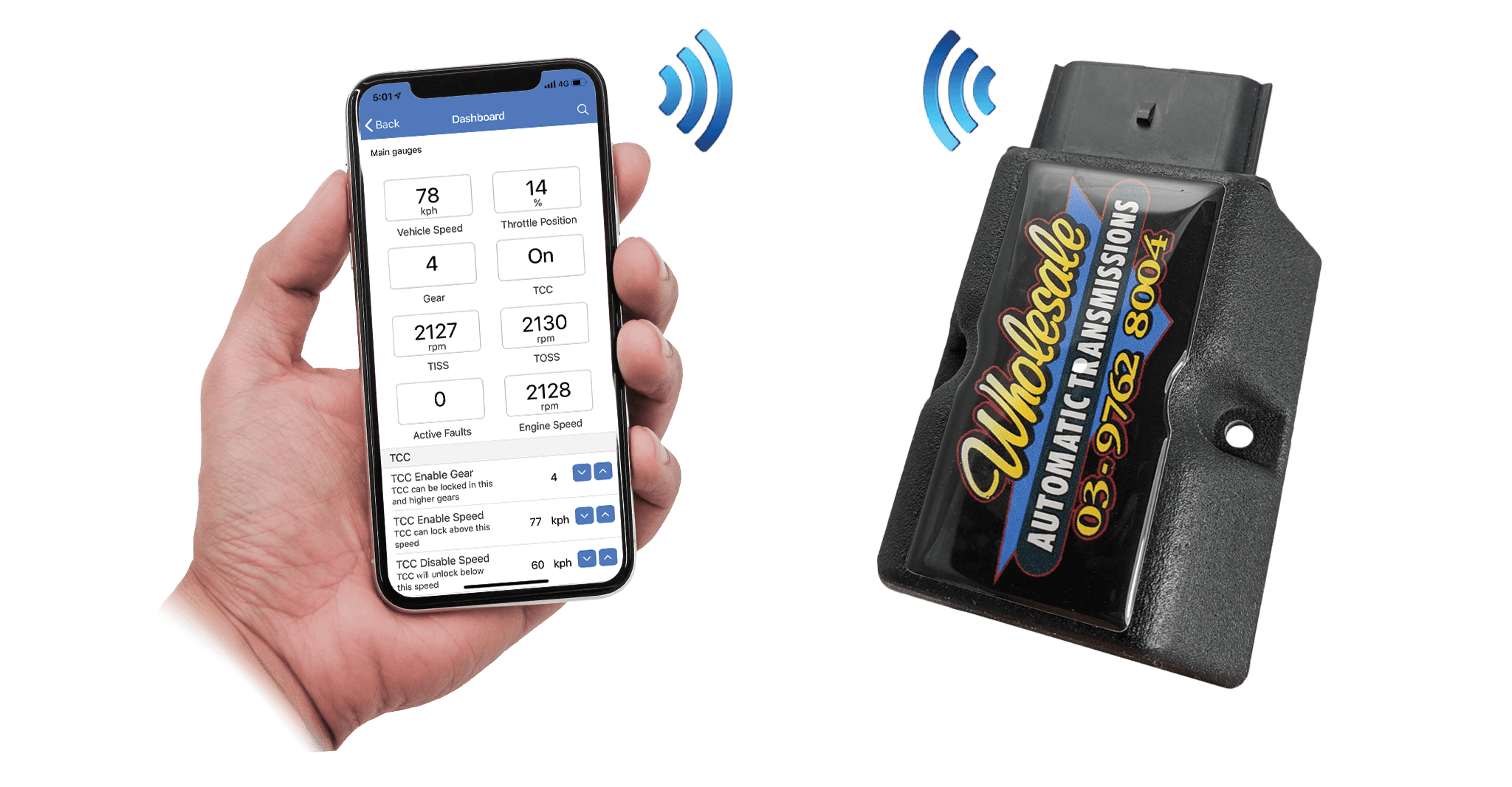 **NEW Product ** Nomad Lock-Up Kit
Fully Automated Lock-Up Control

Five Preset Calibrations

Manual override when required

Manipulate and control your transmission temperature 
Dust and Water Resistant IP67 Rated

Adjustable via Smart Device App

Proven major fuel savings

100% engine braking available on command
Torque Converter Lock-Up Control System
Gaining the ability to lock-up your torque converter has some very significant benefits for those who tow a caravan or go offroad. Check out the video and details below to see how it can improve your 4WD experience.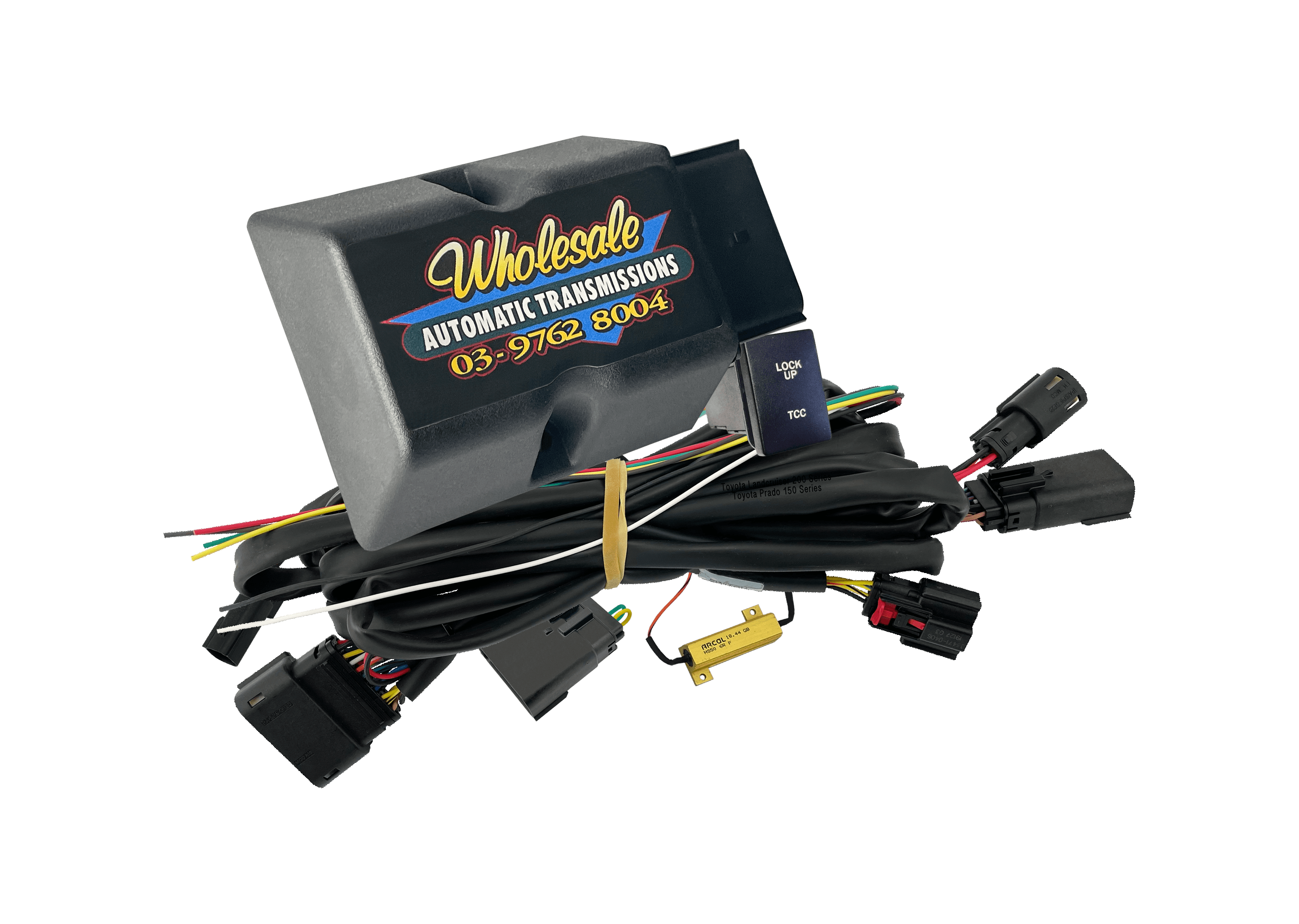 The Nomad Lock-Up module, when paired with the Nomad Lock-up App is a breakthrough in electronic torque converter lockup control technology. Simply connect your phone or tablet via Bluetooth, setup your car via the simple wizard then select which of the 5 factory preset calibrations will automatically engage and disengage the lockup at predetermined speeds while you concentrate on driving the car.
Fully automated third generation. 
Water and dust resistant. Rated to IP67.
Comes with five pre-set calibrations, all of which are easily adjustable to your personal preferences via an App on your phone or tablet.
Bluetooth technology – connect via phone or tablet.
Proven major fuel savings.
Able to manipulate and control your transmission temperature in times of need. 
100% engine braking available on command – very useful when towing down those steep descents. Also helps in minimising brake temperatures when in use.
Video install guide available and separately online DIY fitting instructions.
Note: 100% engine braking via 1st gear lockup is available on some stock transmissions. However, all transmissions running our Nomad Heavy Duty Valve Body can activate lockup in first gear. We recommend an upgrade if you haven't already!
The torque converter is a device that sits between the engine and the automatic transmission. It is referred to as a fluid coupling with an unlocked or free spinning mode and a locked or engaged mode. The transmission ECU automatically controls when the torque converter is switched between these two modes.
When your vehicle is travelling in a situation where the ECU calculates that the torque converter lockup can be applied, a solenoid is activated sending oil pressure to act on a clutch inside the torque converter which in turn 'Locks' the engine output shaft and transmission input shafts together so they spin at the same speed. This primarily is to reduce heat build up and also reduce fuel consumption.
it can quite often cause frustrations to the driver as the factory ECU appears confused
Due to most vehicles being manufactured and tested to be operated on sealed roads in suburbia, the torque converter clutch usually works perfectly. However when the vehicle is in towing and/or offroad conditions, it can quite often cause frustrations to the driver as the factory ECU appears confused and is constantly changing the state of the torque converter clutch. With the assistance of the Nomad Torque Converter Lockup Control System, the driver can override the torque converter lockup circuit providing a relaxed and enjoyable driving environment.
The operation of the Nomad Torque Converter Lockup system is designed not to impact the vehicle's standard operations in any way. We have specifically designed it so that when the system is off or unpowered, the torque converter circuit is operating under the factory standard ECU with no modification to the circuit. When the Nomad Torque Converter Lockup system is engaged, the built in ECU takes over control of the torque converter clutch circuit. Providing the factory ECU with a signal that mimics the solenoid and preventing any diagnostic lights from coming up on the dashboard.
The system can be purchased as a self install kit with easy to follow wiring schematics for each vehicle. However, if you are not that familiar with a soldering iron then installation is available at our head office in Bayswater, Melbourne or one of our many fitting agents around Australia.
It's that easy
View Lock-Up Kits suitable for your specific vehicle: