Heavy Duty Nomad Valve Body
The Heavy Duty Nomad Valve Body upgrade is the perfect accessory to improve the shifts and reduce the flaring in your transmission. Whether it be a performance chip and exhaust upgrade that you have done or you're loaded to the hilt, our Heavy Duty Nomad Valve Body Upgrade handles them all.
Designed and manufactured in Australia to suit the harshest outback conditions so that your automatic transmission is not the weak link. By fitting one of our Heavy Duty Nomad Valve Body Upgrades you will see a reduction in heat, fuel consumption AND a driving experience that you will want to remember.
Of course, if you have turned your 3 tonne slug into a formula 1 race car, then maybe the Heavy Duty Extreme Valve Body Upgrade might suit you better.
You've got me interested.
Just one question….
What is a "Valve Body"?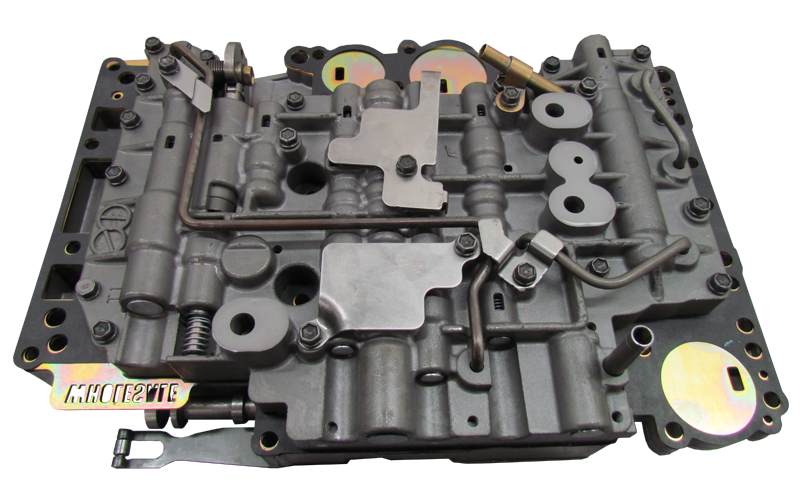 I'm glad you asked.
Well. Put simply, it is like a maze with lots and lots of valves. The valves can be controlled via hydraulics or via electronics (in late model vehicles). Each of the valves either prevents oil from flowing, allows it to start flowing or varies the pressure at which it can flow. When a valve is opened the oil can apply pressure to a clutch or route the oil to another valve. By combining a series of valve opens/closes, the transmission can engage or disengage certain clutches which in turn can shift gears, engage the torque converter lockup, or neutralise. So one set of valves might give you 1st gear, while another set of valves might engage reverse.
By re-calibrating the flow of this oil through the use of modified valves, separating plates and springs, we can affect how clutches apply, provide better lubrication, increase longevity and even increase the flow to the coolers.
View Nomad Valve Bodies suitable for your specific vehicle: